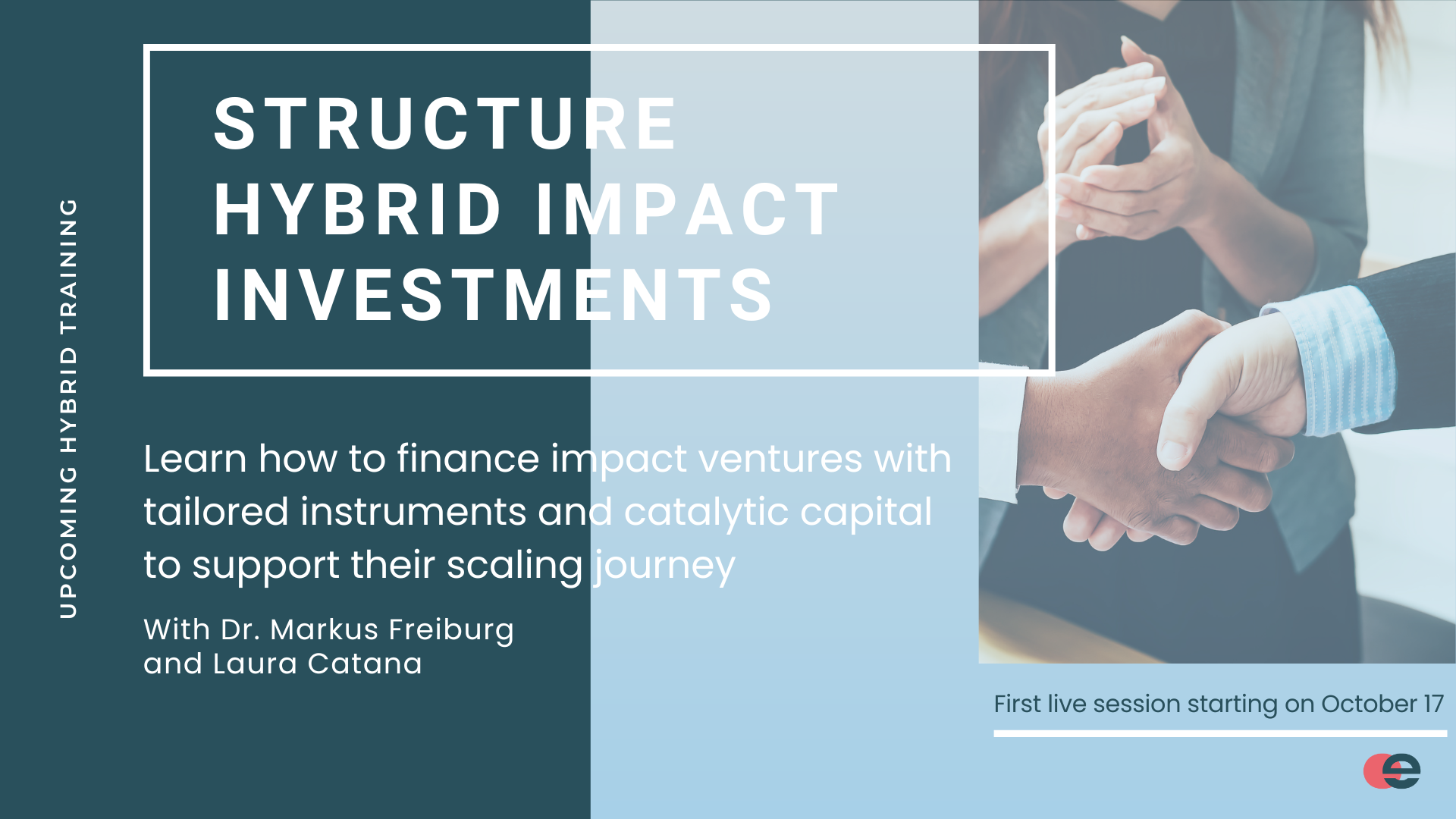 The Impact investment structuring course | October 17th
Eager to find out how you can creatively structure impact investments and establish key partnerships to support and scale early-stage impact ventures
Join the upcoming interactive and practical course opportunity delivered by @FASE and @Efiko Academy on Structuring Hybrid Impact Investments.
 Here's what you will be able to do after taking the course:
Explain the missing middle challenge and the need for diverse sources of impact capital
Tailor financial instruments to the characteristics and maturity of a venture
Discover the applications and power of Social Impact Incentives and Revenue-based loans
Discover how to establish catalytic investor partnerships to scale ventures
The course is designed based on bite-sized online lessons combined with interactive sessions where you put theory into practice and interact with Markus and like-minded peers.
The course starts on October 17 (deadline for applications: October 3)
Discover more about this opportunity and secure your seat via the link below.