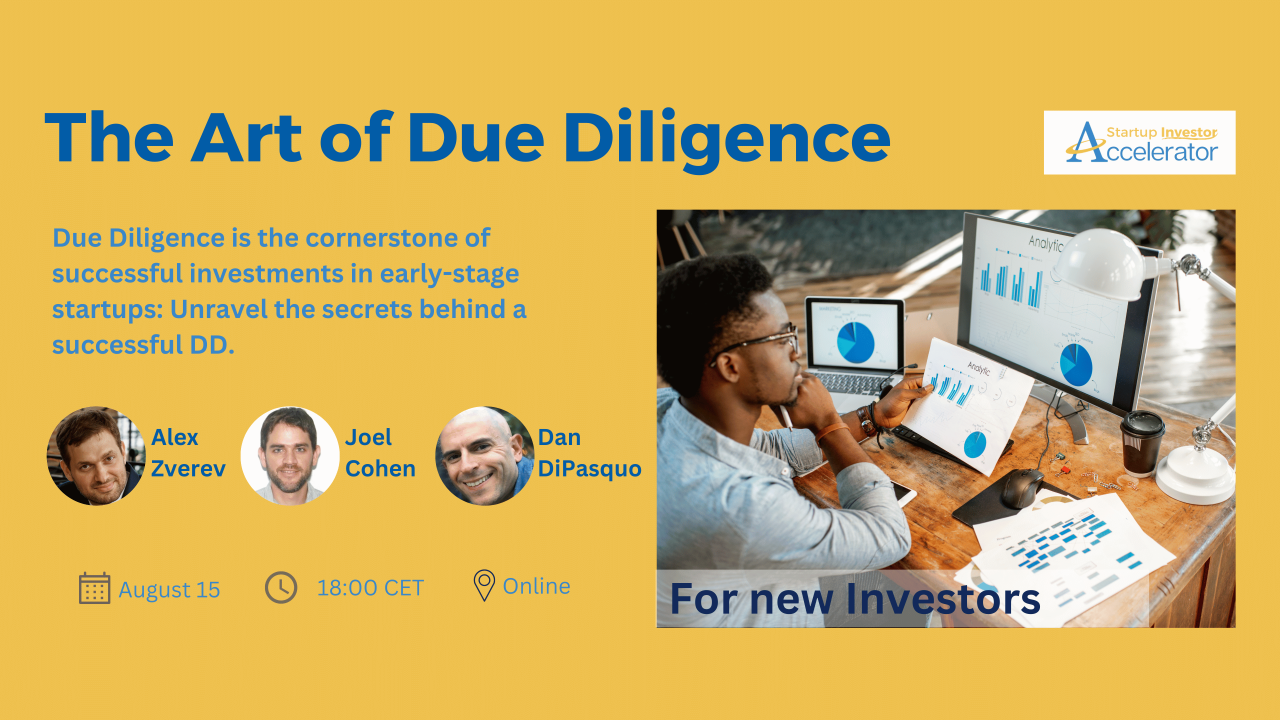 The Art of Due Diligence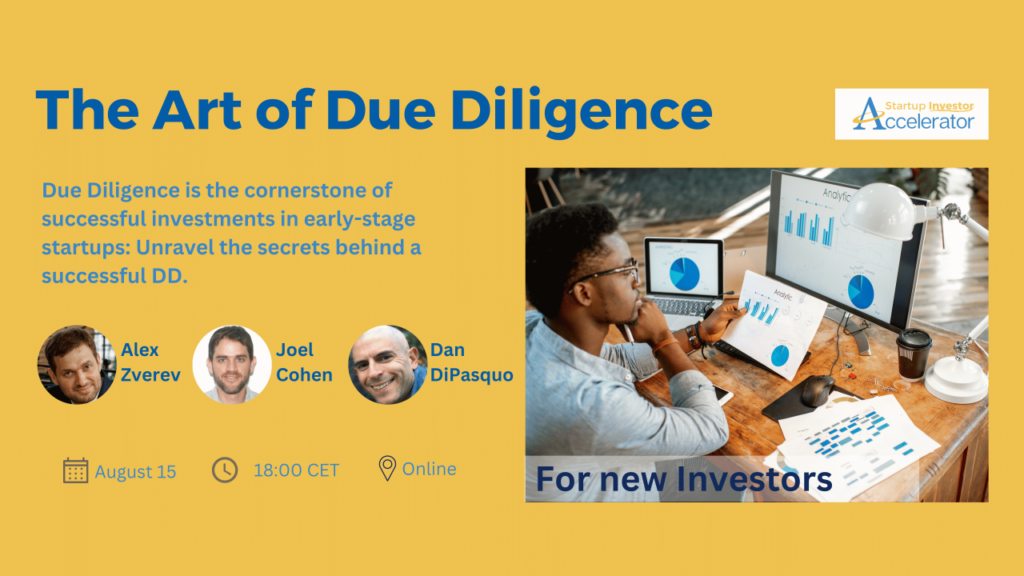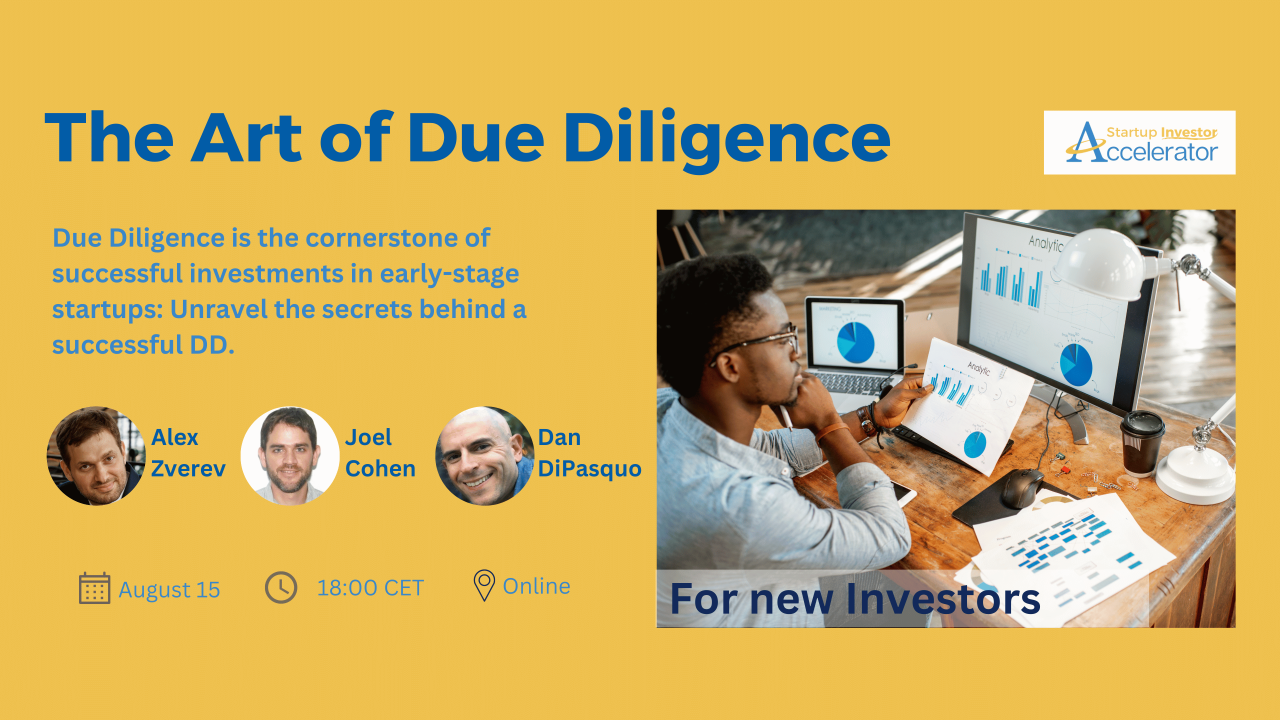 Due Diligence is the cornerstone of successful investments in early-stage startups: Join us to unravel the secrets behind a successful DD.
In this event seasoned speakers//Investors will illuminate the critical role of Due Diligence in shaping successful investment decisions. Explore the intricacies of analyzing early-stage ventures, learn invaluable techniques to assess potential risks and opportunities, and gain the expertise needed to make sound investment choices.
You will hear personal stories, and relatable path on how to get started, and what reference points to keep in mind for navigating the startup landscape with confidence and maximizing your returns.
We hope to help you unlock the art of due diligence and elevate your investment journey to new heights.
Event by SIA – Startup Investor Accelerator
Register now: https://www.linkedin.com/events/7092088238286249984/about/
Event Attendees
No attendee found! Be the first one to book!