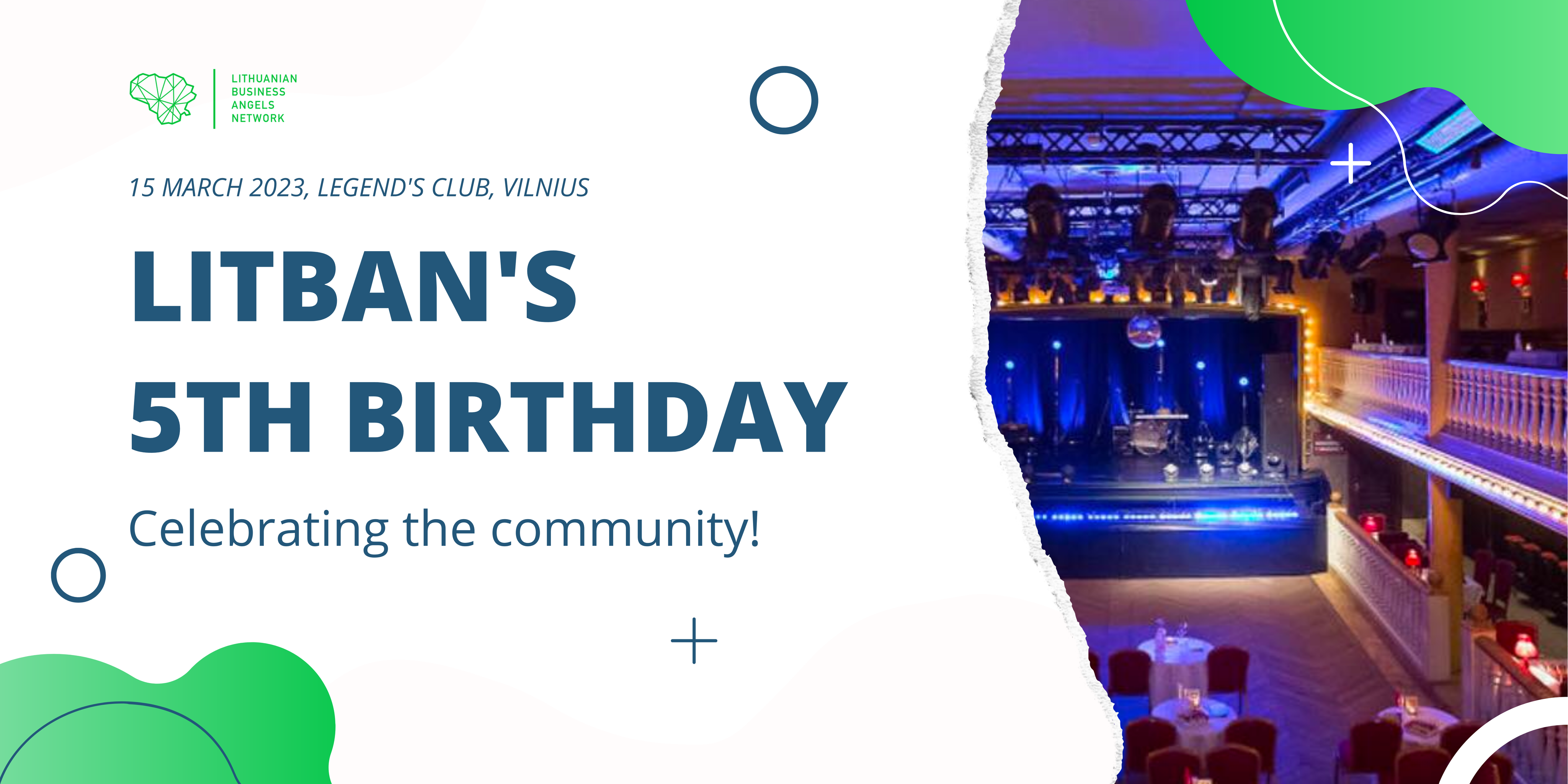 LitBAN's 5th Birthday! | 15 March
Happy Birthday to our member LitBAN that turns 5 years and will celebrate this with members, partners, and portfolio startups! Join them in celebration here:
Members and partners can be part of the bday party of the 5-year history of LitBAN and angel investing in Lithuania. The anniversary birthday will take guests down memory lane and the success stories of past and present while enjoying a dinner together with old and new fellow angels.
What to expect?
– a glittering gala LitBAN 5 awards ceremony;
– an All-Inclusive event with dinner and drinks;
– a great company of fellow investors;
– a night to remember.
Event Attendees
No attendee found! Be the first one to book!