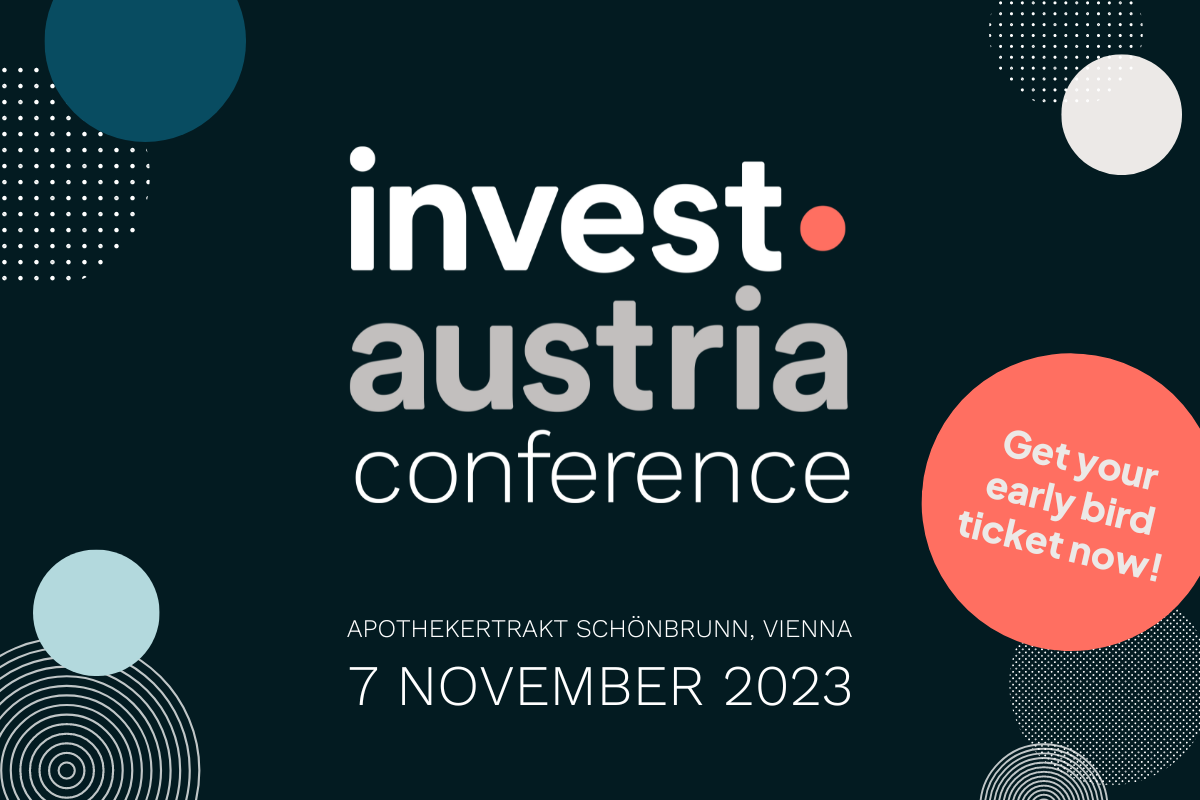 invest.austria conference on 7 November 2023 in Apothekertrakt Schönbrunn, Vienna
invest.austria conference
invest.austria conference is the leading event to connect Angel Investors, Venture Capital and Private Equity, covering the entire funding lifecycle of innovative companies. On 7 November 2023, invest.austria conference will take place for the third time. The day will be packed with insightful panel discussions, inspiring keynotes & exciting fireside chats.
This year, invest.austria conference will take place at Apothekertrakt Schönbrunn in Vienna. Over 400 investors, ecosystem representatives and industry experts will meet at Apothekertrakt Schönbrunn Vienna to gain new insights, exchange their knowledge and make new connections. Parts of the agenda will also be streamed online.
Secure your place and get access to:
Exciting panel talks & inspiring fireside chats
Interactive workshops
Food & refreshments
Networking opportunities
Unforgettable after-show party
Get 30% off the regular ticket price here
The event is organised by @invest.austria – the leading network for investors in the Austrian pre-IPO capital market and one of the most important cornerstones of the domestic financing ecosystem.