Angel Clinic (Online Event for Investors)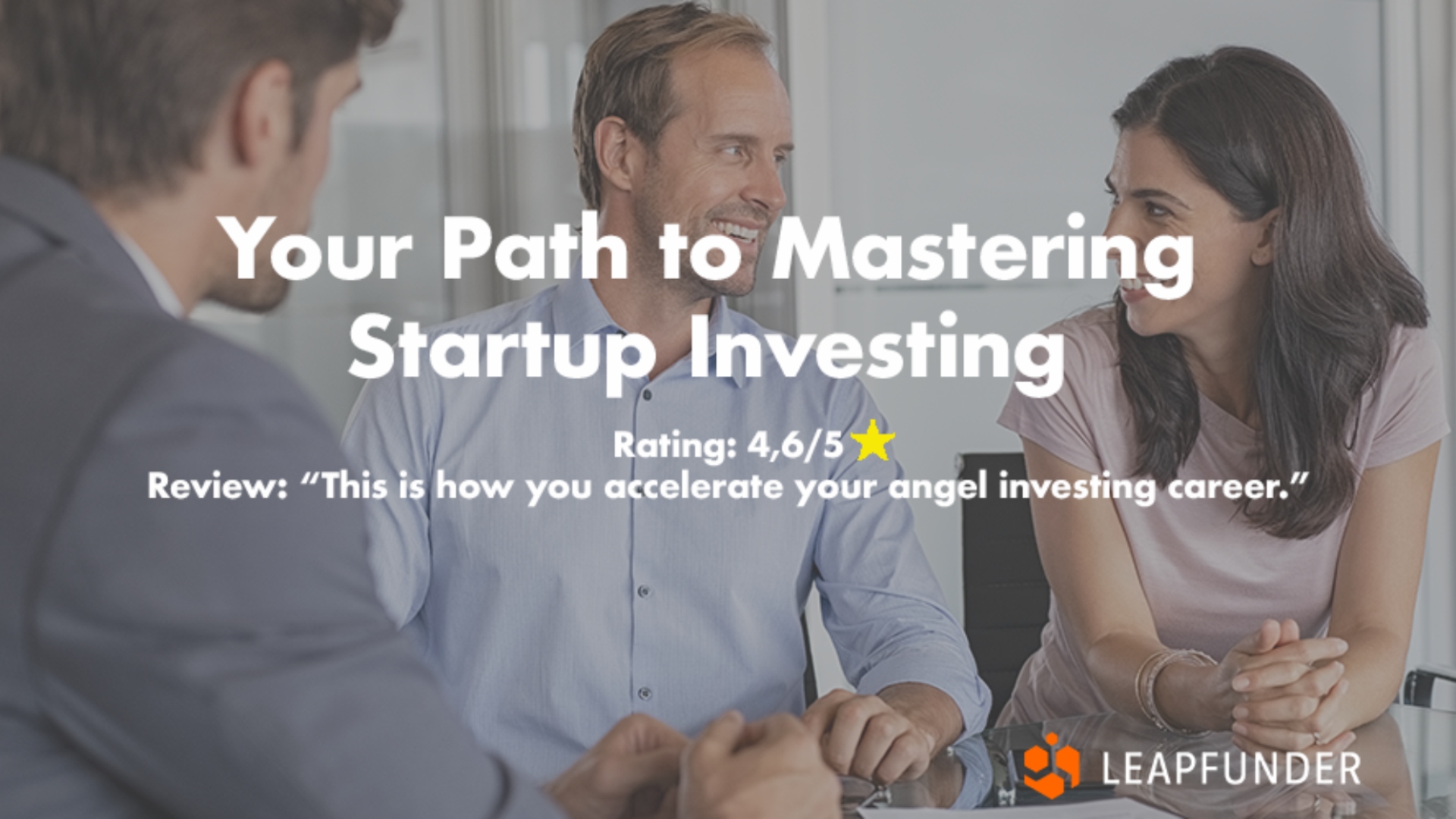 Do you want to invest in the next generation of startups and grow the economy? You've come to the right place. Leapfunder's Angel Clinic, rated 4,6/5, will give you a refresher on investment best practices, access to the startup scene, and opportunities to invest with fellow angels. 
As an angel investor, you are looking for a needle in a haystack. There are a lot of opportunities out there, but which are the ones that really matter? Some estimate that 90% of all new startups fail. Nonetheless, an increasing proportion of the business community actively invests in this space. Some of the biggest business success stories over the last years have been startups. Leapfunder's Angel Clinic is designed to help you develop your investment style. They will run you through all the technical components of startup investing and give you direct access to experienced investors and fundraising startups so that you can build your investor network.  Register here, and join this fantastic online event on Thu, 4 May 2023, 16:00 – 18:30 CEST!
And more! Participate in these incredible Round Tables  1. Round Table Session – 1h Version (Online Event for Investors and Startups)  & 2. Round Table Session (Online Event for Investors & Startups) with exciting startups and meet with like-minded investors. 
Event Attendees
No attendee found! Be the first one to book!